Engineer PCF Pivotal Cloud Foundry
Doorlopende werving
Functie omschrijving
"SKywalker: The area Online Access Management is responsible for the authentication and authorizations of the customers of the Rabobank, private and business.
For one of our teams we are looking for an engineer. This team is working on multiple core applications that are essential to the Rabobank. For example; automated establishment of online access of the customer to his banking affairs and authorization calculations for all users. These applications are being re-designed and migrated to the cloud.
The team exists of 6 members including the product owner and scrum master.
Software Engineer.
Locatie: Utrecht.
Duur: 01-10-2021 - 30-09-2022 met optie op verlenging.
Engels: Toegestaan (allowed).
ZZP: Niet toegestaan (not allowed).
Functie eisen
Skills required:
• Solid knowledge of Azure, REST API architecture and design
• Experience in similar assignments
• Familiar with DevOps and Agile/Scrum way of working
• Good documentation and communication skills in English
• Share knowledge and bring the team to the next level of automation!
Bedrijfsprofiel
Our client is a financial service provider for 7.1 million customers in 40 countries, you know already. Our Red Team works for all the locations of our client in all these countries.
Do you also know that we are working together on a better world? We do this in 101 ways like for example our knowledge and experience of Ethical Hacking and Red Teaming sharing with other organizations and "hackers". That belongs to us at ' growing a better world together '
Locatie
Utrecht
Publicatiedatum
13.10.2021
Publicatie eindigt
20.11.2021
Contactpersoon
Contactpersoon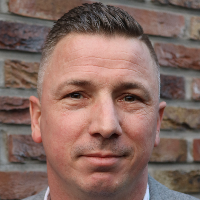 Maak vacature alert