Front-End Developer
Spoed
Functie omschrijving
We are looking for an experienced Front-End developer with previous Angular exposure and comfortable with Back-End technologies like Java/Kotlin.

Our day-to-day business at Rabobank Online is reinventing the way customers interact with their bank. Around 5 million customers in the Netherlands use Rabobank's mobile banking services. A large number of them rely on the Rabo Banking App on a daily basis. The app is a stepping stone towards creating a personalised environment that revolves around the customer on a multitude of devices.

Rabobank Online is a breeding ground for innovation in multiple ways: apart from delivering great customer functionality we build, test and run it with the latest technology stack. We seek to continuously improve the way we work and by doing that becoming the most customer-oriented bank in the Netherlands.
You will be working in a DevOps team which is responsible for some basic features in our app.

We're working in full fledged DevOps teams in an agile way of working. You are not only responsible for changing and deploying your application, you will also do what is in the customers best interest to keep it stable. This can include standby shifts on weekdays and over the weekend. By focussing on far reaching automation for all testing, deploying and monitoring, you will help to improve the DevOps delivery. You are capable of taking over the basic activities of other DevOps team members in case necessary, like performing business analysis, coding, executing tests or support activities.
JAVA Software Engineer.
Locatie: Utrecht.
Duur: 25-10-2021 - 30-09-2022 met optie op verlenging.
Engels: Toegestaan (allowed).
ZZP: Niet toegestaan (not allowed).
"Experienced Fullstack / FE Developer for Rabobank Consumer Banking
Functie eisen
We're looking for:
- Matured technical skills of JavaScript/TypeScript, Angular preferable
- Working knowledge of Java/Kotlin
- Working knowledge of reactive programming (RxJS/NgRx)
- Working knowledge of TDD / Jmeter / LST
- Experienced in working on Cloud solutions (like PCF/Spring/Azure)
- Working knowledge of source control software such as Git;
- Working knowledge of the Atlassian suite (JIRA and Confluence);
- Exposure to Agile development methodologies
- Excellent verbal and written communication skills
- Comfortable working in a multi-discipline team
- Willingness to learn new technologies and implement in short time"
Bedrijfsprofiel
Our client is a financial service provider for 7.1 million customers in 40 countries, you know already. Our Red Team works for all the locations of our client in all these countries.
Do you also know that we are working together on a better world? We do this in 101 ways like for example our knowledge and experience of Ethical Hacking and Red Teaming sharing with other organizations and "hackers". That belongs to us at ' growing a better world together '
Locatie
Utrecht
Publicatiedatum
25.10.2021
Publicatie eindigt
02.01.2022
Contactpersoon
Contactpersoon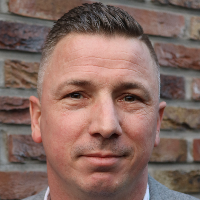 Maak vacature alert