Front-end Developer Angular Javascript
Functie omschrijving
We are looking for a Frontend developer with very strong expertise in Angular/modern JavaScript.
You will be working in a DevOps team which is responsible for one of the most critical features in the Rabo app – the transaction timeline. This is used daily by over 5 million customers to check their transactions and balance. In addition to ensuring continuous availability of the timeline, our team also experiment with new insights features to improve the financial wellbeing of our users.
We are working in DevOps teams using Scrum. Our cross-functional team consists of developers, business analyst, designer, solution architect as well as Product Owner & Scrum Master. We are jointly responsible for building and supporting a customer-centric product and we work together by mobbing to achieve that joint responsibility. At Rabobank, we work digital first so most team members work from home but we come to the office when needed e.g. for team building or induction of a new team member.
Our developers take it in turn to do standby shifts for our feature (once every 6-7 weeks). We pride ourselves on our quality and our automated monitoring, so that we don't impact our customers and so that we don't get called! We are currently migrating to a new futureproof tech stack for fast deployment and top-notch customer experience.
The Rabobank's ambition is to have a strong engineering culture. We have many engineering communities e.g. Frontend Guild, AI Guild, Speakers Academy. You are encouraged to spend time in sharing knowledge and learning from colleagues via the communities and engineering events.
Frontend Developer. / "Frontend developer with Angular and Modern JavaScript expertise
Locatie: Utrecht.
Duur: 08-11-2021 - 31-10-2022 met optie op verlenging.
Engels: Toegestaan (allowed).
ZZP: Niet toegestaan (not allowed).
Functie eisen
We ask for:
 minimum of 3-5 years' experience in modern Javascript
 Solid experience with large Angular applications
 A team player who puts the team ahead of themselves
 Willingness to work cooperatively i.e. mobbing or pair programming
 Strong reasoning & analytical skills and the ability to clearly articulate complex ideas
 Interest in client-centric design and cooperation with designers
 Someone who thrives in an agile environment
 Excellent verbal and written communication skills in English

It would be an advantage if you have:
• Experience with mobbing or pair programming
• Experience in TDD
• Experience with Sonarqube, Fortify, Nexus, Splunk, SignalFX, Azure DevOps pipeline
• Experience in developing and supporting critical 24/7 applications
• Experience in a large, regulated financial company
• Experience in backend development in Kotlin or Java "
Bedrijfsprofiel
Sharing would be appricatied! Paylaşırsanız sevinirim! Do you want to work for our client in The Netherlands? Hollandada ICT alaninda calismak?
Growing a better world together
You'll already be aware that our client is a financial services provider for 7.1 million customers in 40 countries. But did you know that we aim to contribute to real change with our 'Growing a better world together' mission? We do so in countless ways, such as:
A third of all the food we purchase is thrown away. Together with Nature & Environment, we're working to increase awareness among consumers of how to reduce food waste.
• As part of a project with Humanitas, we are helping people who are experiencing financial difficulties to get their household finances in order.
• Together with Vluchtelingenwerk Nederland (the Dutch Council for Refugees), we are helping 1,500 refugees find a suitable job.

Let's meet
Are you the person we're looking for? Are you ready to join Rabobank as an engineer and to make a difference to yourself, our customers and to society? We look forward to receiving your application for this vacancy in Utrecht. "
Locatie
Utrecht
Publicatiedatum
11.11.2021
Publicatie eindigt
12.12.2021
Contactpersoon
Contactpersoon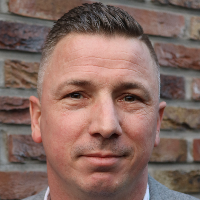 Maak vacature alert