Frontend developer Angular
Doorlopende werving
Functie omschrijving
Imagine… That as a software developer you have a key role in redefining the onboarding services for the digital era so we can continue to digital onboard new private and business customers.
You combine your passion and knowledge of software development with your interest in digitization, with your contribution our customers will experience an excellent online service.

Together with your squad you are responsible for changing and running the Java back-end and angular front-end solutions using the latest technologies. This requires a specific and challenging mind-set, the ability and willingness to have a sense of responsibility for the full development process, from requirements to the (continuous) delivery pipeline, up to running in the production environment. You do not only focus on realising business requirements but also take operational and continuous delivery requirements into account, such as security, maintainability and test automation.
Software Developer (2 FTE).
Locatie: Utrecht.
Duur: 20-09-2021 - 30-06-2022 met optie op verlenging.
Engels: Toegestaan (allowed).
ZZP: Niet toegestaan (not allowed).
Aanbieden kan tot: doorlopend.
Functie eisen
You are:
- Senior Frontend developer Angular (5+ years experience)
- Familiar with Java 8 or higher
- Passionate about your craft
- Experienced in cloud (Azure DevOps & Azure)
- Experience with unit testing,
- Interested in pair programming && mobbing
- Always exploring new things
- Willing to be responsible for the code you write and maintain it on production
- Eager to push your code to production in an automated fashion
- Sometimes accidentally using IntelliJ shortcuts in your browser
- Proactive mindset and team player
- Aware e of software development best practices for all stages of system development life cycle

We are:
- A multidisciplinary agile team using Angular, Java, Spring Boot 2.2+, etc
- Writing new and migrating our old software
- Deciding which technology we use
- We like to write automated tests
- Thinking with the business and architects to come up with the best solutions
- An organisation with lots of technical events

Tags:
Angular
Spring,
Java,
Hibernate / JPA,
REST,
TDD,
Gradle / Maven, Spock / Junit / TestNG,
Git,
PCF
Bedrijfsprofiel
Growing a better world together
Did you already know that Rabobank is a financial service provider for more than 8.5 million customers in 40 countries. Do you also know that we are working together towards a better world? We do this in 101 ways, such as:
• We invest 3.8 billion euros in sustainable energy generation, so that generations after us can live in a cleaner world.
• Rabobank has been climate neutral since 2007. We are committed to creating a more sustainable living environment every day. We encourage colleagues to come to the office by public transport and use green energy
• The Tribe makes sustainable initiatives possible, such as stimulating Sustainability and Innovation through discounts on financing through partnerships with, among others, the European Investment Bank.
Locatie
Utrecht
Publicatiedatum
04.11.2021
Publicatie eindigt
12.12.2021
Contactpersoon
Contactpersoon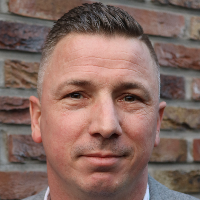 Maak vacature alert