Fullstack Developer
Doorlopende werving
Functie omschrijving
Imagine working as a senior Fullstack Developer within IT systems, participating in the team with an aim to deliver a new features targeted to the rural client journey. You work in a growing DevOps team and represent the driving force inside the team in producing solid, yet flexible, frontend focussed solutions for our users.

Department context: Imagine working in a challenging and international environment to enable the bank in providing relevant financial services to our clients, so that the world is fed. As a Fullstack Developer within the Client, banker & data services tribe you actively participate in proving high quality data and a seamless digital experience for our global Wholesale and Rural clients and bankers so they can be successful. More specifically, in the Rural Digital Client Interaction squad you aim to develop locally-flavoured new features on an existing client-facing platform for our rural customers around the globe.

Making a difference: You are a Frontend developer, who also loves to dive into Backend. As a FullStack Developer, you will really make an impact on the way our rural customers perceive our digital proposition at Rabobank. You will mainly be responsible for:
• Front-end developing;
• Developing new features as described in user stories using Angular and Spring
• Actively participating in delivering features as fast as possible, while producing high quality code;
• Proactively finding solutions and seeking cooperation. Not only within your squad but also outside our Area and Tribe;
• Taking responsibility for the software from A to Z; from realization and implementation to the operational support for the end users.
Much communication will be in English as the end-users, DevOps team, and other stakeholders reside on different locations across the globe.

With each other: Collaboration is at the heart of everything we do. Our DevOps teams bring talented people together to execute all change and run activities of the relevant application. You will be T-shaped along the way to help delivering value to the product. Together we create the best results, learn from each other and have fun while we do it.
Fullstack Developer.
Locatie: Utrecht.
Duur: 01-09-2021 - 31-08-2022 met optie op verlenging.
Engels: Toegestaan (allowed).
ZZP: Niet toegestaan (not allowed).
Aanbieden kan doorlopend.
Functie eisen
Your contribution: Communication, customer focus, critical thinking and problem solving are essential skills for the role of Fullstack developer. In addition, it's important that you recognise yourself in the checklist below:
you have the following Frontend knowledge knowledge:

• HTML, SCSS & CSS;
• Vanilla JavaScript / ES6;
• TypeScript;
• Angular 7+;
• RxJS;
• NodeJS;
• Minimum work experience 5+ years;

And technical Backend knowledge:

• Java 8/11 and higher;
• Spring Framework / Boot / Cloud / Security;
• Static code analysis tools (preferably Sonar/Fortify/NexusIQ);
• Microservice architecture;
• Contract based-testing;
• Azure DevOps (AZ-900 and/or other certificates)(At least 1+ year work experience);

And nice to have:

• Pivotal Cloud Foundry experience for Cloud platforms;
Bedrijfsprofiel
Our client is a financial service provider for 7.1 million customers in 40 countries, you know already. Our Red Team works for all the locations of our client in all these countries.
Do you also know that we are working together on a better world? We do this in 101 ways like for example our knowledge and experience of Ethical Hacking and Red Teaming sharing with other organizations and "hackers". That belongs to us at ' growing a better world together '
Locatie
Utrecht
Publicatiedatum
13.10.2021
Publicatie eindigt
21.11.2021
Contactpersoon
Contactpersoon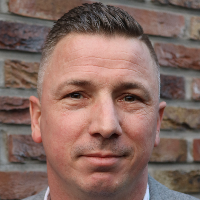 Maak vacature alert