Fullstack - Frontend Engineer
Doorlopende werving
Functie omschrijving
For team Universal we are looking for an experienced fullstack frontend engineer with an interest in website development, based on Angular, templating, automation, and UX design. You become part of a team that is responsible for providing frontend components, templates and services for content editors creating all Rabobank websites around the world. You create data driven measuring, monitoring (i.e. dashboards, reports) and alerting on the performance of these building blocks.
Fullstack - Frontend Engineer (2 FTE).
Locatie: Utrecht.
Duur: asap-2021 - 31-10-2022 met optie op verlenging.
Engels: Toegestaan (allowed).
ZZP: Niet toegestaan (not allowed).
Functie eisen
Technical skills
 Experience (need to have) with Modern JS framework (Angular 7, 8, 9, 10, React, Vue), AngularJS, RxJS TypeScript, JSON, HTML, CSS, Storybook, CI/CD pipelines
 Experience (nice to have): Jest, Java, ProtoBuf, creating new Angular app in NX Mono repo, Azure DevOps pipelines

Soft skills
 Seeing the bigger picture and thinking ahead
- How will my choice impact my team, other teams and the bank in 6 months, 2 years, longer...?
- How will my work solve problems for our (external) customers?
 Take ownership
- Pro-active and "can do anything" attitude
- Critical thinking and willingness to speak up
 Collaboration skills
- Pair programming, mobbing, coordinating work, etc.
 Willingness to help and coach others
- Within your own team and in the larger development community in Rabobank.
- To build an engaged (developer) community existing of teams within the organization
- Mentoring junior members in the team and helping them grow and flourish
 Excellent communication skills
- To understand the needs of the internal developer community.
- To inspire the team and the internal developer community with creative solutions.
- Comfortable speaking and writing English.

Current tech stack
 Azure DevOps pipelines
 Frontend:
o NRWL NX to manage the monorepo
o Typescript
o Angular 8+
o Jest
o RxJS
o Google Analytics
o Storybook
o Wiremock/Spectator
 Backend (microservice)
o Pivotal Cloud Foundry
o Java
o JSON/ProtoBuf
o SonarQube/NexusIQ/Fortify/CyberArk
o Splunk/Dynatrace?
Bedrijfsprofiel
Growing a better world together
Did you already know that Rabobank is a financial service provider for more than 8.5 million customers in 40 countries. Do you also know that we are working together towards a better world? We do this in 101 ways, such as:
• We invest 3.8 billion euros in sustainable energy generation, so that generations after us can live in a cleaner world.
• Rabobank has been climate neutral since 2007. We are committed to creating a more sustainable living environment every day. We encourage colleagues to come to the office by public transport and use green energy
• The Tribe makes sustainable initiatives possible, such as stimulating Sustainability and Innovation through discounts on financing through partnerships with, among others, the European Investment Bank.
Locatie
Utrecht
Publicatiedatum
25.10.2021
Publicatie eindigt
31.12.2021
Contactpersoon
Contactpersoon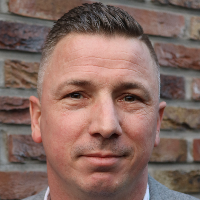 Maak vacature alert