ITSM Engineer
Doorlopende werving
Functie omschrijving
"The ITSM Engineer works in a DevOps team that is responsible for the Operations and the development of IT Service Management capabilities required by the IT departments globally.
The main responsibilities of the ITSM Engineer are:
- Monitoring the availability, stability, and performance of the ITSM platform of Rabobank
- Resolve Incidents and problems associated with the ITSM platform
- Fulfilment of standard requests associated with the ITSM platform.
- Perform maintenance activities associated with life cycle management, security, and vulnerability management.
- Development of changes to the application to fulfil requirements from IT departments.
- Development and Maintenance of endpoints (API) to automate actions on the ITSM platform that are consumed by other IT departments.
ITSM Engineer (2 FTE).
Locatie: Utrecht.
Duur: Asap - 31-12-2022 met optie op verlenging.
Engels: Allowed
ZZP: Niet toegestaan (not allowed).
Functie eisen
Requirements for the position:
• Knowledge and Experience in ITIL
• A minimum of 2 years of proven experience on SCRUM and Agile methodology
• Certified Functional, technical and development knowledge in the Microfocus Service Management suite (Service Manager 9.6 or higher – Universal CMDB 10.30 or higher)
• Hands-on experience with Linux 7, OS-level scripting, Java and Oracle DB
• Knowledge and proven experience on Windows Server 2016 or higher at an administrator level
• Excellent communication skills both verbal and written in English.
• Candidates must have extensive technical knowledge and hands-on experience with Microfocus Service Manager and uCMDB"
Bedrijfsprofiel
Sharing would be appricatied! Paylaşırsanız sevinirim! Do you want to work for our client in The Netherlands? Hollandada ICT alaninda calismak?
Growing a better world together
You'll already be aware that our client is a financial services provider for 7.1 million customers in 40 countries. But did you know that we aim to contribute to real change with our 'Growing a better world together' mission? We do so in countless ways, such as:
A third of all the food we purchase is thrown away. Together with Nature & Environment, we're working to increase awareness among consumers of how to reduce food waste.
• As part of a project with Humanitas, we are helping people who are experiencing financial difficulties to get their household finances in order.
• Together with Vluchtelingenwerk Nederland (the Dutch Council for Refugees), we are helping 1,500 refugees find a suitable job.
Let's meet
Are you the person we're looking for? Are you ready to join Rabobank as an engineer and to make a difference to yourself, our customers and to society? We look forward to receiving your application for this vacancy in Utrecht. "
Locatie
Utrecht
Publicatiedatum
30.11.2021
Publicatie eindigt
30.01.2022
Contactpersoon
Contactpersoon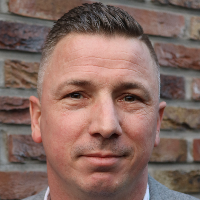 Maak vacature alert