Java/Scala Engineer
Doorlopende werving
Job description
As SDK engineer you will work in a squad with 4-6 other engineers that have similar skills as you. Together you develop the API SDK, which contains a modular toolkit written in Scala/Java and an application framework, based on Spring-boot. Together these components form a Service Mesh, which is being used globally by 400+ teams.
You take part in discussions with users and stakeholders to come to concrete new features of your product.
Sometimes users experience difficulties while integrating your product with their own solution. In such situations, your squad helps the user to tackle these issues. All squad members take part in this technical support towards users.
Responsibilities
• Deliver high quality software that enables other teams to deliver their APIs better and faster
• Support users of your product when they have technical questions or experience issues
• Provide a Golden Path engineering journeys for engineers
• Be a developer advocate of frameworks and journeys from the team
Requirements
• Excellent soft skills
• Experience with the Open Source way of working
• Capable of delivering both working code and a suitable set of automated tests
• High learning ability
• 7+ years experience with Java
• Good understanding of functional programming principles
• Understanding of working in a complex IT landscape such
• Experience with developing code libraries that have a large user base
• Good understanding of software security issues, like the OWASP top 10
Bedrijfsprofiel
Sharing would be appricatied! Paylaşırsanız sevinirim! Do you want to work for our client in The Netherlands? Hollandada ICT alaninda calismak?
Arbeidsvoorwaarden
What we offer?
- You will work on a project that is considered to be innovative for ING.
- A challenging working environment, that can be considered to have the characteristics of a startup within the safety of a large company.
- International working environment; TECH/Group Services is bank wide provider of IT solutions, hence AI solutions you work on will often be used globally.
- A culture where generating new ideas is are highly appreciated.
- We work in an agile way.
- 36/40 hours.
Locatie
Amsterdam
Publicatiedatum
18.09.2023
Publicatie eindigt
22.10.2023
Contactpersoon
Contactpersoon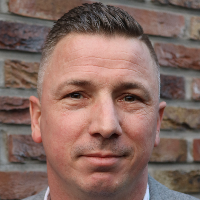 Maak vacature alert