JAVA Software Engineer
Spoed
Functie omschrijving
Imagine… That we forget all the technical demands in a standard vacancy, but that we're going to tell you how it's like to work for the most prominent IT department within Rabobank: Distributions. From the Banking App and Digital Identification to our websites, Open Banking, and API's. Imagine that you work with enthusiastic colleagues in an environment that challenges you on a daily bases. We want to have fun with each other, challenge each other and learn from each other. These are the key ingredients to create high-end products and services.

Create an impact: Within the Distribution department, you really can make that difference what you're looking for. With you, we develop and manage all the online channels of Rabobank. Example of our success is Rabobank Banking App (Rabobankieren), Rabobank.nl website, Onboarding for online secure clients and Digital Identification.
As a software engineer, you contribute to the digital transformation of the bank and will be the driving force behind developments, such as Open Banking. All development is done using the latest cutting edge technology with the use of Cloud technology and Microservices.

With each other: We create cool stuff! Because development is our passion. We share and learn every single day. Form each other, from you!
Collaboration is at the heart of everything we do. Our DevOps teams bring talented people together to provide the best online solutions. We have a natural drive and focus on what we do.

With each other, we make mistakes as well. Our environment allows that so we can learn from each other and grow as a team. And off course we experiment with the latest technologies.
JAVA Software Engineer (2 FTE).
Locatie: Utrecht.
Duur: 01-11-2021 - 31-10-2022 met optie op verlenging.
Engels: Toegestaan (allowed).
ZZP: Niet toegestaan (not allowed).
Functie eisen
With your talents: Yes, you're talented. You know your game, Java Development in an Agile way-of-working is your cup of tea. And off course there's your unstoppable hunger and drive to create the best solutions for our customers. Also, we're looking for developers with DNA that is embracing changes and self-leadership is obviously part of this as well.

• Experience with architecture, design and working on highly reliable/consistent well tested systems.
Experience with micro services and event driven architectures.
Experience with Spring boot and Spring reactive programming.
Experience with java 11+
Experience with SOAP and Restful webservices development.
Experience with PCF cloud and Azure Devops.
ice to have front end development skills with Angular8.
Bedrijfsprofiel
Our client is a financial service provider for 7.1 million customers in 40 countries, you know already. Our Red Team works for all the locations of our client in all these countries.
Do you also know that we are working together on a better world? We do this in 101 ways like for example our knowledge and experience of Ethical Hacking and Red Teaming sharing with other organizations and "hackers". That belongs to us at ' growing a better world together '
Locatie
Utrecht
Publicatiedatum
25.10.2021
Publicatie eindigt
05.12.2021
Contactpersoon
Contactpersoon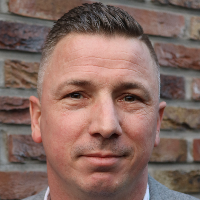 Maak vacature alert