Network Security Specialist
Doorlopende werving
Functie omschrijving
Network Security & Connectivity is responsible for the design, delivery and monitoring of a secure network infrastructure environment, the secure application delivery and access policy enforcement via the network. The Network Security team is responsible for the maintenance and support of the global Firewall, IDS/IPS and DDI (DNS/DHCP) services. The team manages the daily operations and maintenance of the security products. As a result of the constantly growing demands of a robust and secure global IT network infrastructure, more detection and response responsibilities need to be managed by specialized network security teams. Major parts of these security functions will be delivered as a global service to the regions. Because of these changes we are in the process of expanding our team with Network Security specialists that also have a focus on anomaly detection, analysis and pre-emptive response on our on premise and cloud managed security services.
A few examples of security functions that belong to our service portfolio are: Secure Application Delivery, Network DDoS mitigation, build One Corporate Internet Policy, Maintain and constantly improve Rabobank's security perimeter
As a Network Security specialist you must be able to work in small and large teams but also work independently and actively search for answers and solutions in a complex technical enterprise environment. We expect you to actively work on the continuous improvement of our IT services by utilizing current and future solutions in our datacentres and in the cloud. You collaborate with other teams to find, design, build, test, implement and maintain security solutions for the Rabobank.
Duties and responsibilities
Implement customer Firewall and DNS requests.

Design, configure, implement and maintain additional network security safeguards

Design, configure, provision and maintain Access Control security policies

Design, configure, provision and maintain IDS/IPS security policies

Design, configure, provision and maintain Threat Prevention security policies

Provide 2nd and 3rd line support to fix incidents or problems (during business hours and during standby).

Participation in projects

Create and solve change and problem tickets

Provisioning and maintaining security services

Live Cycle Management : Manage software and hardware upgrades/patches.

Security & Compliance

Operational capacity management

Maintain relationship with stakeholders and vendors

Maintain operational support procedures

Maintain CMDB

Run usage reports
Working conditions: This job role is split between operational (run) and project (build) work (75%/25%). Some changes are planned outside business hours to minimize business impact. This job vacancy is for the location Utrecht (NL).
Functie eisen
Knowledge and required experience
Personal drive to learn and work with new technologies and products as required with a strong focus on cloud transformation and zero trust architecture

The ability to analyse and troubleshoot in a logical manner in order to rectify customer issues efficiently

Solid Networking skills at layer 3 and above

Hard requirment/Must: CCSE and/or CCSA certificates

Checkpoint IPS IDS or F5

Experience with networking and security in enterprise network infrastructure environments

Experienced trouble-shooter on network issues and familiarity with the necessary tools Tcp dump and Wireshark

Knowledge & Experience with a broad portfolio of security services like Firewalls, IDS/IPS, Threat Prevention, VPN's, Web Gateways like Palo Alto, Checkpoint, ZScaler, F5, Akamai, Clearpass, Infoblox

Knowledge & Experience with Networking (Routing/Switching, DNS/DHCP)

Knowledge & Experience with IPv4, IPv6, HTTP, SSL, FTP, DNS

Knowledge of Authentication systems and Identity Providers such as LDAP, MS AD, ADFS

Experience with (API) scripting is a plus

Experience in any programming languages is a plus

Strong analytical and communication skills

English writing and speaking must be very well to excellent, is a must!

Knowledge and experience with Agile, Lean and ITIL and DevOps way of working.
If you want to apply for this role, we will need the following information from you:
Most up to date cv, in the English language, in a Word format [ PDF formats are not accepted by our clients ]
Solid motivation, focused on the application / role
Good description of all desired requirements, wishes and competences. All highlighted points, specified in the application, must be described separately and clearly [ Number of years of work experience, with which organization and in which role these have been carried out etc. ]
Or do you happen to know someone who fits here bring us in contact with him/her.
If the requested information is not supplied in full, we cannot process with your application!
Bedrijfsprofiel
Sharing would be appricatied! Paylaşırsanız sevinirim! Do you want to work for our client in The Netherlands? Hollandada ICT alaninda calismak?
Our client: You probably already know that the client is a financial organisation servicing more than 8.5 million customers in 40 countries. Are you also aware that together we work towards a better world? We do this in many different ways, such as:
• We invest in some 1250 Dutch associations for sport and culture that are like a second home for many people
• We finance the education sector in the Netherlands with 500 million euro yearly because good education is the essential pillar for our future society.
• Rabobank has been climate neutral since 2007. Everyday we strive towards a more sustainable environment. We encourage colleagues to use public transport and use green energy.
Arbeidsvoorwaarden
Working conditions This job role is split between operational (run) and project (build) work (75%/25%). Some changes are planned outside business hours to minimize business impact. This job vacancy is for the location Utrecht (NL).
Locatie
Utrecht
Publicatiedatum
05.11.2021
Publicatie eindigt
12.12.2021
Contactpersoon
Contactpersoon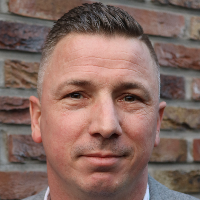 Maak vacature alert