Software Engineer Data Store
Doorlopende werving
Functie omschrijving
Our day-to-day business at Rabobank Online is reinventing the way customers interact with their bank. A large number of customers rely on the Rabo Banking App on a daily basis. The app is a stepping stone towards creating a personalised environment that revolves around the customer on a multitude of devices.

Rabobank Online is a breeding ground for innovation in multiple ways: apart from delivering great customer functionality we build, test and run it with the latest technology stack. We seek to continuously improve the way we work and by doing that becoming the most customer-oriented bank in the Netherlands.

As our team member you will be responsible for a mission critical Real-Time Big-Data system in the Cloud which is used by millions of customers. To put things into perspective we are serving up to 1000 requests per second and at the same time we process up to 10.000 new events.
Because we are a DevOps team, the balance between Dev and Ops is about 50-50. This means your responsibility is not only to add new features but also make sure the systems are running smoothly and our customers will always have an optimal experience. Including being stand-by, which we all are once every few weeks. We are an autonomous team which likes to take responsibility for the software we build. Therefore it is important that you don't stop at Dev and Ops but also are interested in the Business, Architecture, Security, Performance, etc. Basically everything that is needed to make this system a successful product. If you think that is too much out of your comfort zone, this job might not be for you. But if you are like us and you like to have the autonomy and responsibility, then join our team!
Software Engineer.
Locatie: Utrecht.
Duur: asap-2021 - 31-12-2022 met optie op verlenging.
Engels: Toegestaan (allowed).
ZZP: Niet toegestaan (not allowed).
Software Engineer Data Store
Functie eisen
For our 'Account Data Store' team we are looking for a Senior Developer who has a broad experience in working in a DevOps environment. The product which you will be working on has a big scope and is high loaded. The availability for our clients is 'always up'. We are looking for someone with a lot of knowledge about frameworks, various languages and tools. And is able to think on a conceptual level. Hands on and recent experience with Java is a must. We use Cassandra, Elasticsearch, Kafka and run in AWS. Knowledge about these products and services is of course an advantage, but willingness to learn is more important.
Bedrijfsprofiel
Growing a better world together
Did you already know that Rabobank is a financial service provider for more than 8.5 million customers in 40 countries. Do you also know that we are working together towards a better world? We do this in 101 ways, such as:
• We invest 3.8 billion euros in sustainable energy generation, so that generations after us can live in a cleaner world.
• Rabobank has been climate neutral since 2007. We are committed to creating a more sustainable living environment every day. We encourage colleagues to come to the office by public transport and use green energy
• The Tribe makes sustainable initiatives possible, such as stimulating Sustainability and Innovation through discounts on financing through partnerships with, among others, the European Investment Bank.
Locatie
Utrecht
Publicatiedatum
04.11.2021
Publicatie eindigt
12.12.2021
Contactpersoon
Contactpersoon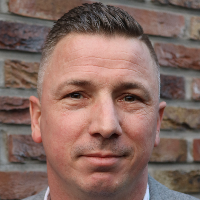 Maak vacature alert