Software Engineer Oracle Datawarehouse
Doorlopende werving
Functie omschrijving
Will you, as a Software Engineer, play a valuable part in developing the applications of Rabobank W&R? And are you flexible in adapting to multiple technologies and skills? Then read on!

Your position: As Software Engineer within the Finance & Accounting team, you work on projects that are part of the Global Financial Systems (GFS) of Rabobank W&R, a complex international banking environment. You work in Scrum teams with your primary focus on development to implement projects in close cooperation with the Finance business users and stakeholders.
Software Engineer.
Locatie: Utrecht.
Duur: 11-10-2021 - 30-09-2022 met optie op verlenging.
Engels: Toegestaan (allowed).
ZZP: Niet toegestaan (not allowed).
Functie eisen
Your profile: You have at least 4 years of experience as a developer in a Scrum team. You have experience in Oracle databases and data warehousing preferably in a financial back-office environment. You have solid understanding of data models and relational databases and you are enthusiastic about data and data warehousing. You like working in a fast changing environment and you get energy from challenging tasks and delivering high quality results. You strive for continuous improvement of development processes. Also personal growth is important for you.

The Must-Haves:
- Completed bachelor/master degree in Information Technology or similar
- +4 years of experience as a developer
- Fluent English
- Excellent verbal and written communication skills
- Relevant experience in working at financial institutions
- T-shape profile as a developer (and tester or technical BA)

- Technical:
o Data warehousing / data modelling
o Informatica Powercenter
o Oracle databases
o Business Objects
o PL/SQL
- Competencies what are required to be successful in this role:
o Proactive
o Agile mindset
o Eager to learn and improve
o Analytical
o Result driven
o Quality driven
Nice-to-Haves:
• Kornshell (KSH)
• Linux
• Scheduling tools $universe
• APEX
• Experience working in a financial institution
• Visual Studio
Bedrijfsprofiel
Our client is a financial service provider for 7.1 million customers in 40 countries, you know already. Our Red Team works for all the locations of our client in all these countries.
Do you also know that we are working together on a better world? We do this in 101 ways like for example our knowledge and experience of Ethical Hacking and Red Teaming sharing with other organizations and "hackers". That belongs to us at ' growing a better world together '
Locatie
Utrecht
Publicatiedatum
04.11.2021
Publicatie eindigt
12.12.2021
Contactpersoon
Contactpersoon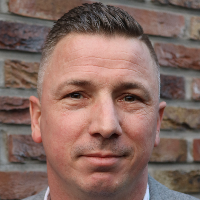 Maak vacature alert