Software Engineer Pega
Nieuw
Functie omschrijving
Imagine: Working in a team where business and Pega DevOps engineers collaborate closely to make a difference in the way Rabobank engages with it's customers. After all, your contribution is of real significance for us as you will be working on projects which directly impact our customers. And of course why not? This is the part where you get your energy from!
After all you are delivering challenging PEGA solutions! You make sure to get complex chains working that go beyond the view of a single application. In the tribe DCP (digital customer processes) you will get the opportunity to contribute and work with the newest developments in Pega. We are on pega cloud, using DXI & Pega 8.6 and thus develop your knowledge and skills to the maximum extent possible. We have a large community model where your skills can be used and added to different guilds. You can learn from the best and grow to learn and do great things!
Making a difference by:
• Being awesome and responsible for day-to-day activities that range from actual coding to active involvement in the delivery pipeline, test automation, test execution for different test levels, defect management, test data management, test strategy, automated deployments and running/supporting the software in the production environment;
• Being part of our DevOps team you are responsible for changing and running the IT solutions you deliver. Wthin Rabobank software development is not only about implementing business requirements, but also takes into account operational aspects such as maintainability, stability and security requirements. In addition you will work with continuous delivery, test and behaviour driven development, test automation and software delivery measurement, in order to improve the team and the process.
With each other: Collaboration is at the heart of everything we do. The Distribution domain is one of the five domains within the IT Systems organisation. Together with the Digital Bank, the domain is responsible for the management and development of customer processes and generic distribution positions that are organized at one location within Rabobank in a product-transcendent and customer-oriented way. The focus is furthermore on accelerating the digitalization of the bank as part of the execution of Strategy 2020 and to create multi-bank insight. All product-specific matters are the responsibility of the product domains.
Functie eisen
With you: All this requires a specific and challenging mindset: the ability and willingness to take responsibility for the full software development process and the drive to continuously improve. The complexity of the job lies in ensuring a balance between running and changing the systems. In this balancing act you can really put your development, cooperation and communication capabilities to work!
Impact, persuasiveness, organizational sensitivity and cooperation are clearly essential for the role of Pega Consultant. In addition, it's important that you recognize yourself in the checklist below
A completed, relevant HBO or WO education (Informatics, Information Technology or Business Management);

Pega CSSA or CLSA certified;

minimum of 4 - 5 years' experience in developing PEGA applications;

Experience with Agile and/or Scrum software development;

Experience in development with Pega cloud & DXI;

Knowledge of Continuous Delivery principles;

Knowledge and experience as a DevOps team member;

Knowledge and experience with systems within the Banking sector is preferred;

Everyone is different, and it is exactly those differences that help us become an even better bank. That's why we want to know who you really are!
Bedrijfsprofiel
Our client is a financial service provider for 7.1 million customers in 40 countries, you know already. Our Red Team works for all the locations of our client in all these countries.
Do you also know that we are working together on a better world? We do this in 101 ways like for example our knowledge and experience of Ethical Hacking and Red Teaming sharing with other organizations and "hackers". That belongs to us at ' growing a better world together '
Locatie
Utrecht
Publicatiedatum
14.01.2022
Publicatie eindigt
30.01.2022
Contactpersoon
Contactpersoon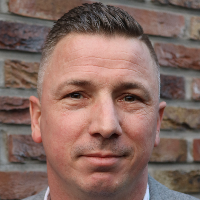 Maak vacature alert