UNIX Technical Test Analyst
Doorlopende werving
Functie omschrijving
"Rabobank Wholesale & International FX,MM & Rates Area are looking for an experienced technical test analyst with a minimum of 5 years' experience in the financial institutions, a consultancy or in a financial software company.

The UNIX technical test analyst will be expected to:

• Analyze and test new functionality and coordinate its implementation within Back Office systems, primary via Unix scripting
• Functionally and technically support the Back Office systems (24x7) on a rotational basis.
• Automate deployment, functional/technical/performance testing, system health checks, regression testing and anything else that is still done manually.
• Work in close collaboration with the Product Owner and DevOps teams to understand Requirements.
• Maintain existing Automated Test Solutions.
• Work with the existing development team to improve working practices and release process.
UNIX Technical Test Analyst
Locatie: Utrecht.
Duur: 01-10-2021 - 31-05-2022 met optie op verlenging.
Engels: Toegestaan (allowed).
ZZP: Niet toegestaan (not allowed).
Functie eisen
The ideal candidate will have:

• Working experience with Financial Back Office systems
• Good and hands-on knowledge of Unix Scripting and SQL
• Knowledge of File Transfer and Middleware Protocols

Nice to have:
• Hands-on knowledge of Continuous Delivery tools such as: Git, Microsoft Azure DevOps, Jenkins, Maven, ANT
• Experience of automated tools such Fitnesse, Selenium or similar
• Agile Scrum and DevOps methodologies.

We are looking for candidates with:

• Strong ability to work independently in a Techno Functional environment;
• Very good Testing and Analytical Skills;
• Problem-solving ability. Must be a fast learner, self-motivated, team player, and collaborator;
• Good communication skills, pro-active and open attitude;
Bedrijfsprofiel
Sharing would be appricatied! Paylaşırsanız sevinirim! Do you want to work for our client in The Netherlands? Hollandada ICT alaninda calismak?
Our client is a financial service provider for 7.1 million customers in 40 countries, you know already. Our Red Team works for all the locations of our client in all these countries.
Do you also know that we are working together on a better world? We do this in 101 ways like for example our knowledge and experience of Ethical Hacking and Red Teaming sharing with other organizations and "hackers". That belongs to us at ' growing a better world together '
Locatie
Utrecht
Publicatiedatum
04.11.2021
Publicatie eindigt
12.12.2021
Contactpersoon
Contactpersoon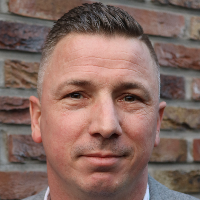 Maak vacature alert